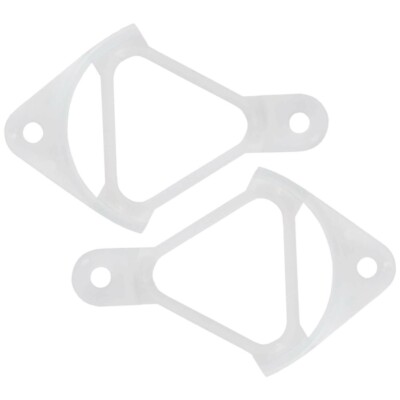 WH16X513 Drain Hose Clip (2-Pack) by PartsBroz - Compatible with General Elec...
---
Product Overview
This part is also known as: Washer Drain Hose Clip. Compatible brands and
models include but are not limited to: General Electric: WHDSR316G0WW,
WJRR4170G0WW, WPSR3100W0WW, WJSR2070B2WW, WHDSR315DAWW, WPSE4200A0WW,
VBXR1070W0WW, WHDSR209DAWW, WLSR2000G2WW, WJSR2080T2WW, WPSQ3120T2WW,
WJSR4160G0WW, WVSR1060A1WW, WDSR2080D5WW, WBSE3120B2WW, WHDRR418G0WW,
WPSR3100W1WW, WHRE5260E1WW, WJRR4170E1WW, WPSQ4160T2WW, WDSR2080G2WW,
WJSR2080T5WW, WDSR2080DAWW, WLSR3000G0WW, S2200Y0WW, WBSR3140D0WW,
WBSR3140G0WW, WJRR4170E4WW, WPRB8050D1WW, WPRE6100G0WT, WHSE5240D1WW,
WPSR3100W2WW, WBSE2090A0WW, S3700E4WW, WBSR1060TAWW, WCSR2090G2WW,
WCXR1070TAWW, WBXR2060V1WW, WPSQ3120T6WW, WCXR1070T5WW, S2100G2WW,
WBSR3140DAWW, WHDSR209D5WW, WHDSR209G2WW, WJSR2080V1WW, WWSR3090T2WW,
WBSR3140D5WW, VBXR1090B2WW, WBSE3120B1WW, WWSE5240G0WW, WBXR1060T2WW,
WHDSR315D0WW, WPSR3120W0WW, WJSR2080T8WW, S3700G0WW, WJRE5500G0WW,
WHDRE526E1WW, VBXR1060T5WB, WSSE4220A0WW, WDSR2080DBWW, WJXR2080T8WW,
WWSE5200B1WW, WWSR3090T5WW, VBXR1070W1WW. Unsure about compatibility? Reach
out to us on the PartsBroz store front or in the customer questions and answer
section.
Features
PART NUMBER WH16X513: Its a high-quality exact equivalent for part numbers 2454, AH270508, EA270508, PS270508, WH16X0513.
COMPATIBLE BRANDS INCLUDE: General Electric, Hotpoint.
FIXES THE FOLLOWING SYMPTOMS: Leaking.
COMPATIBLE WITH PRODUCT TYPE: Washer.
HIGH-QUALITY PARTS: All the parts meet or exceed all original manufacturer specifications for fit and performance. They offer the durability you need at a fraction of the cost of other alternatives. We provide a lifetime warranty and guarantee 100% money back.
Details
Manufacturer: PartsBroz
Part Number: WH16X513
Color: As shown in the picture
Batteries Required?: No